Laser 100 Recycled (Desk Pads)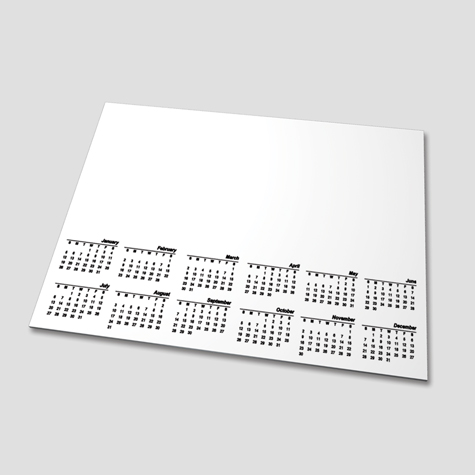 Laser 100gsm Recycled
On occasion, companies order desk pads so each of their employees' workstations are identical spaces of company branding. However it's far more beneficial to use desk pads as a corporate gift. After all, your employees should already know who your organisation is and what it stands for. Recipients of the desk pads, however, may not. This is where they will also help with your promotions as your full colour logo is in plain sight for all to see. And as with all giveaways, the desk pads will be used by your customers until they're gone – and then they'll be asking for more!
Size
Quantity
Price
A4 (297x210) x 100 Sheets
20
$ 369.60
50
$ 662.20
100
$ 1,147.30
150
$ 1,655.50
200
$ 2,163.70
250
$ 2,571.80
500
$ 4,458.30
750
$ 6,275.50
1000
$ 8,085.00
View More
Download free templates to assist you in creating your artwork.
| | | | | | |
| --- | --- | --- | --- | --- | --- |
| A4 (297x210) x 25 Sheets | | | | | |
| A3 (297x420) x 25 Sheets | | | | | |
| (500 x 340) x 25 Sheets | | | | | |